---
---
Workshop summary:

Tackling the topic of Greenland Ice Sheet stability requires input from a range of disciplines that encompass both paleodata generation (ice and climate history) and numerical ice sheet modeling.
We wish to gather a community of diverse experts, including early career scientists, to bring different datasets and approaches together to see if consensus can be reached on the current state of knowledge of Greenland Ice Sheet history and sensitivity to climate forcing.
The goal of this workshop is to (a) synthesize the current state of knowledge and (b) develop key research priorities that will help guide future efforts to make significant traction on the problem of Greenland Ice Sheet stability. The aim of the workshop organizers is to work with the community on a manuscript to be submitted following the workshop.
Organizing Committee: Camilla Andresen, Andreas Born, Jason Briner, Heiko Goelzer, Kelly Hogan, Robert Law, Kerim Nisancioglu, Therese Rieckh

---
Zoom.
We offer those unable to make it to Bergen to join via zoom. Ask questions via chat. Zoom participants will not participate in breakout sessions, but we will keep the zoom session open for all oral events.
---
Workshop program:
Final program [pdf]
---
Travel and logistics:
One-page travel tips, hotel and airport info [pdf]
The workshop will take place in nice meeting space in the University of Bergen, Law building (Magnus Lagabøtes Plass 1, 5010 Bergen). Google Map Link.
The workshop site is about a 10-15 minute walk from many places of interest: Downtown Bergen, the light rail, hotels, restaurants and several tourist attractions.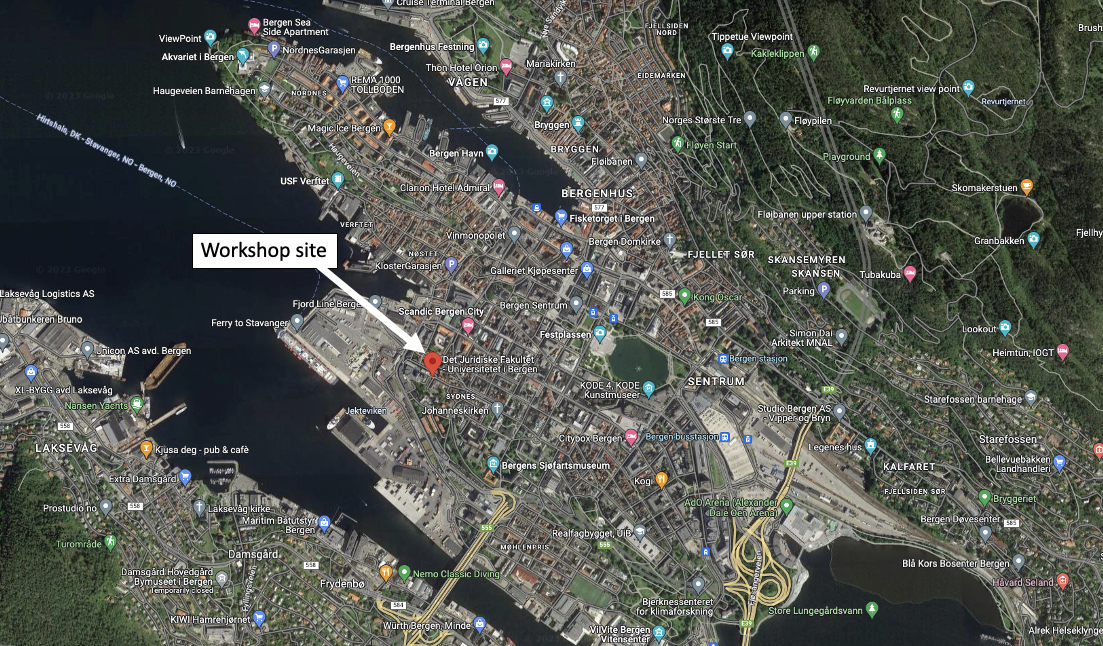 ---
OLD:
To register, please visit this

link. (on that page, this link will take you to the payment page)
For questions, please contact Jason Briner, University at Buffalo (visiting professor, University of Bergen)

Email: jbriner@buffalo.edu
---

Source of imagery: top left flyer base image from Catania et al. (2020), top right imagery from J. MacGregor, Morlighem et al. (2016), J. Briner; image at bottom from J. Briner.