Elizabeth K. Thomas, PhD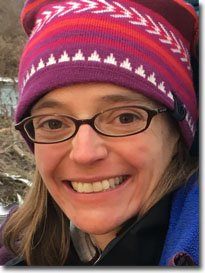 Assistant Professor
Paleoclimatology
Organic and Stable Isotope Biogeochemistry
Climate Change Research Group
Department of Geology
University at Buffalo
126 Cooke Hall
Buffalo, NY 14260

Feel free to contact me with questions regarding my research or if you're interested in working in my lab!
Click here for more information about research
opportunities with my group.

email: ekthomas at buffalo dot edu
office phone: 716.645.4329
office: 457 Cooke Hall

#UBGChem
#UBPaleoclimate
My publications on Google Scholar.